Basic Information
In groups of 5 to 10 kids
Full board, special dietary meals available
Learn more
Classes
2017 marks the fifth year of our collaboration with six-time Olympic windsurfer Aron Gadorfalvi, whose team is responsible for the windsurfing classes held at Funside Balaton. At our Windsurfing Camp, we have 2 hours of windsurfing classes, each day Monday through Friday, at the beach near our camp. Kids who have never surfed before will start the first day with on-land simulation and in-water balance exercises. By the second day they will most likely be able to stand up on a surfboard, then mastering movement and rotation by the end of the week. More experienced students will get personalized training by our coaches to improve their skills throughout the week.
All equipment is provided by us at no extra cost. Wet suits are also available on request for cooler days, also included in the camp fee. For safety reasons, it is mandatory to wear a safety vest for in-water training (the vests are also provided) and students must be able to swim in order to take part in the windsurfing classes. Besides the 10 hours of windsurfing each week, you can choose another subject for the other 10 hours, which may be a foreign language, sports, arts or computer studies (see below for the full list of possible combinations). In the afternoons, you'll have loads of fun activities with other Funside campers, such as a visit to the aqua park and many more (see list below).
Free time games and activities
Each week has different free-time activities. Check out the detailed schedule for each week here...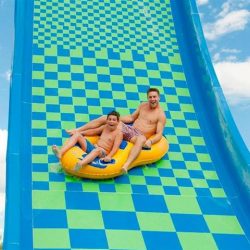 Aqua Park
A trip to the aqua park includes giant water slides, wave pools and a whole lot of fun for Weeks 2 and 4
Inflatable Water Park
Visit a water adventure park with us during Weeks 1 & 5
Crazy Sports Day
Try some of the best extreme sports with your team during Week 3, such as water football, archery tag (13 and older) or the sweeper game!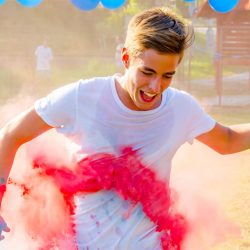 Color Run
Get your T-shirt colored as you cross the line at our paint race during Week 1 or 3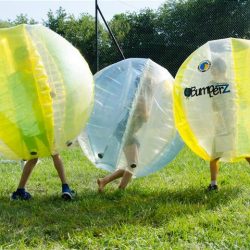 Bubble Football
The giant bubbles return for Week 5 this year for the craziest football game ever!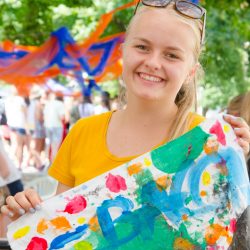 Scavenger Hunt
Funside's own spin on this camp classic is a great way to start off the week
Game of Life
In our very own Game of Life activity, teams battle their way through a life-sized board game
Beach Party
The beach is filled with music and fun during the Funside Beach Party
Color War
Teams will compete for a prize through exciting challenges, representing different colors
Survivor Day
The tribes of the camp battle each other for valuable points in this exciting game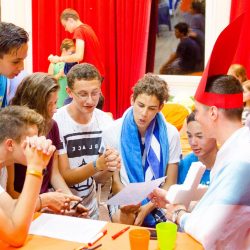 Camp's Got Talent
The tables are turned in this activity: campers get to organize their own dream activities!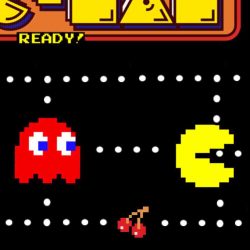 Retro Games Day
Play life-sized versions of your favorite classic arcade and digital games with your group
Battle of the Movies
At the Battle of the Movies, groups create their own short films to win the Funside Oscars!
Superheroes Day
Our favorite superheroes come to life though a series of themes stations
Quidditch Tournament
Play the magicians' and witches' favorite sport with us at this magical tournament!
Game Night
One of our longest running activities is a camp favorite in every session
Emoji Game
In the latest version of our Activity Night, you need your best knowledge of emojis to solve this riddle!
Battle of the Teams
In this game teams fight for points throughout the week to score the Funside Trophy
Lake Balaton
Central Europe's largest lake is just around the corner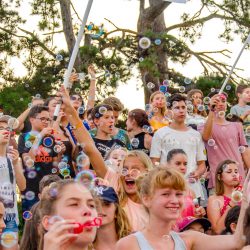 Camp Opening Ceremony
Our traditional camp opening kicks off every session
Campfire
Roast marshmallows and sing-along with us at the campfire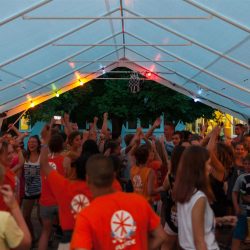 Teen Disco
Our open-air teen disco is a camp classic
Reversed Day
A special afternoon activity where you can try a new class, different from the ones you picked for the week!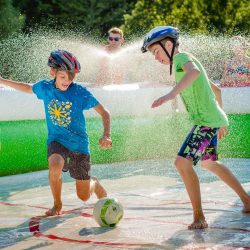 And many more…
There are different weekly themes and activities in each session!
Windsurfing Class Video