Basic Information
In groups of 5 to 12 kids
Full board, special dietary meals available
Learn more
Classes
At the Funside Balaton Media Camp we teach campers about photography, as well as filming and journalism, in two two-hour classes a day, Monday through Friday, at each camp. That is 20 hours week of your favourite subjects, if photography is your thing: we will show you the basics about compositing, help you with setting up your camera, teach you how to find the best subject matter and critique your work to improve your skills by the end of the week.
You will have plenty of chances to practice and learn, and even try a few tricks on how to improve your photos once you have taken them. The main focus of this camp is photography, but if you are interested, you can take a few classes in filming, as well as in journalism too. At the end of the week, the best photos made by are students will be exhibited for all campers to see and you'll also receive your own work on a DVD to take home with you.
This camp is only available in Hungarian, open to native speakers and advanced learners of the language. If you are looking for a camp held in English, please click here to check out our 20 different Funside Balaton camps available for English speakers.
Free time games and activities
Each week has different free-time activities. Check out the detailed schedule for each week here...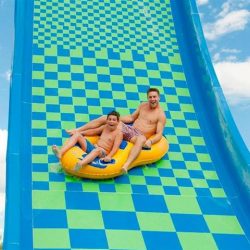 Aqua Park
A trip to the aqua park includes giant water slides, wave pools and a whole lot of fun for Weeks 2 and 4
Inflatable Water Park
Visit a water adventure park with us during Weeks 1 & 5
Crazy Sports Day
Try some of the best extreme sports with your team during Week 3, such as water football, archery tag (13 and older) or the sweeper game!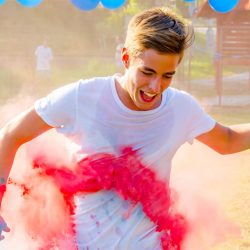 Color Run
Get your T-shirt colored as you cross the line at our paint race during Week 1 or 3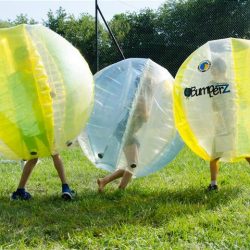 Bubble Football
The giant bubbles return for Week 5 this year for the craziest football game ever!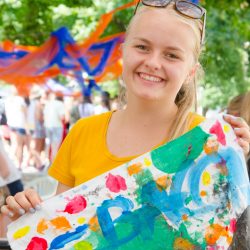 Scavenger Hunt
Funside's own spin on this camp classic is a great way to start off the week
Game of Life
In our very own Game of Life activity, teams battle their way through a life-sized board game
Beach Party
The beach is filled with music and fun during the Funside Beach Party
Color War
Teams will compete for a prize through exciting challenges, representing different colors
Survivor Day
The tribes of the camp battle each other for valuable points in this exciting game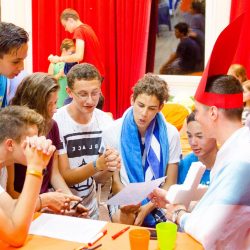 Camp's Got Talent
The tables are turned in this activity: campers get to organize their own dream activities!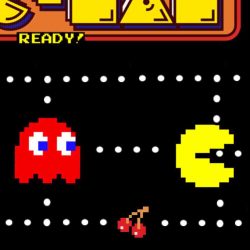 Retro Games Day
Play life-sized versions of your favorite classic arcade and digital games with your group
Battle of the Movies
At the Battle of the Movies, groups create their own short films to win the Funside Oscars!
Superheroes Day
Our favorite superheroes come to life though a series of themes stations
Quidditch Tournament
Play the magicians' and witches' favorite sport with us at this magical tournament!
Game Night
One of our longest running activities is a camp favorite in every session
Emoji Game
In the latest version of our Activity Night, you need your best knowledge of emojis to solve this riddle!
Battle of the Teams
In this game teams fight for points throughout the week to score the Funside Trophy
Lake Balaton
Central Europe's largest lake is just around the corner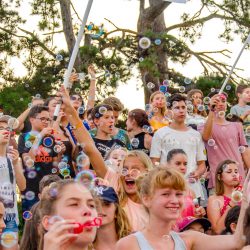 Camp Opening Ceremony
Our traditional camp opening kicks off every session
Campfire
Roast marshmallows and sing-along with us at the campfire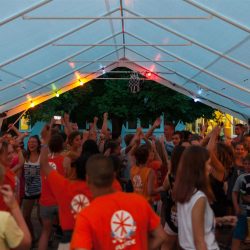 Teen Disco
Our open-air teen disco is a camp classic
Reversed Day
A special afternoon activity where you can try a new class, different from the ones you picked for the week!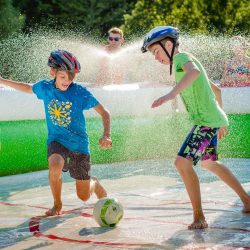 And many more…
There are different weekly themes and activities in each session!
Videos from the Media Camp.