Funside Balaton international camp 2019
--- Please note: the information below is about our 2019 camp. 2020 information will be available here starting in February. ---
Funside Balaton is back for the 9th year running, still offering the widest selection of classes in the region with over 20 different subjects to choose from, including 2 brand new ones: try two different classes any week or stay for a two-week "long camp" and choose up to four different classes. Our popular overnight summer camp for kids and teens, ages 8 to 17, welcomes local children, as well as campers from over 25 different countries, once again for 5 weekly sessions from July 7 to August 10, at our Lake Balaton venue in Hungary. At Funside, we are proud of having a young and well-prepared team of camp leaders, carefully chosen and trained in order for us to provide the best camp experience to our campers, also underlined by our exceptional 5 to 1 kids to adults ratio at camp. Funside Balaton is a bilingual camp, with English and Hungarian both being official languages, while all our staff, including local camp leaders, speak English.
Our camp is open to any children meeting our age requirements and language requirements, just choose from our long selection of classes below to get started! Check out the Top 10 countries represented at the camp here. Check out our Facebook reviews from parents and campers here.
The 2020 camp
The 10th Funside Balaton camp will be held between July 5 and August 8, 2020. Information about the available classes and the activities will be available on this page from February. Registration starts online at midday, on Wednesday, February 26. If you would like to know about all updates as soon as they are announced, please follow us on Facebook! If you would like to receive an email reminder before the registration period begins, sign up to our e-newsletter here!
International Camp
Funside Balaton is Hungary's largest international summer camp with over 25 countries represented each year
20 different subjects
Funside Balaton offers the widest selection of classes in the region, available at a single location
Unique Activities
We offer a rich selection of afternoon and evening free time activities, including new games designed by us every year
Team Spirit
Our staff is carefully selected from a large pool of candidates to ensure the best camp experience
10 years of Funside
We are proud to have been joined by over 8000 campers in 150 camp sessions since 2007
578
Summer camps 2019
You may choose up to two different classes for each week from the ones below. Learn more...
Fine Arts & Performing Arts
Camp Schedule and Activities
Sessions start on Sundays and end on Saturdays. When staying for multiple weeks, your stay also includes the Saturday nights between the sessions. Learn more...
The afternoon and evening activities are the same for all of our campers, regardless of which classes they choose for the mornings. For example, if you are attending the combination of English and Dance Camps, and you have a friend who is attending the Music Camp, you will still see each other at the afternoon and evening programs and may even share the same room if you request it on your sign-up form and meet the criteria to share a room.
Free time games and activities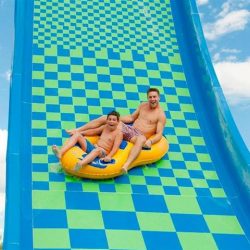 Aqua Park
A trip to the aqua park includes giant water slides, wave pools and a whole lot of fun for Weeks 2 and 4
Inflatable Water Park
Visit a water adventure park with us during Weeks 1 & 5
Crazy Sports Day
Try some of the best extreme sports with your team during Week 3, such as water football, archery tag (13 and older) or the sweeper game!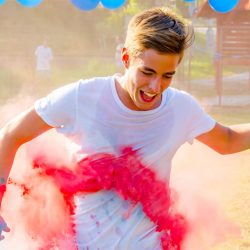 Color Run
Get your T-shirt colored as you cross the line at our paint race during Week 1 or 3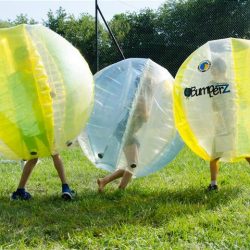 Bubble Football
The giant bubbles return for Week 5 this year for the craziest football game ever!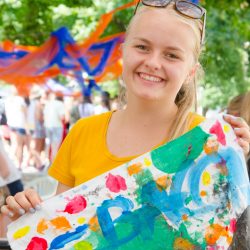 Scavenger Hunt
Funside's own spin on this camp classic is a great way to start off the week
Game of Life
In our very own Game of Life activity, teams battle their way through a life-sized board game
Beach Party
The beach is filled with music and fun during the Funside Beach Party
Color War
Teams will compete for a prize through exciting challenges, representing different colors
Survivor Day
The tribes of the camp battle each other for valuable points in this exciting game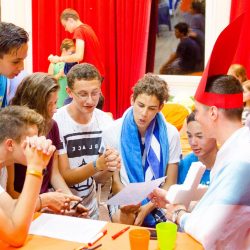 Camp's Got Talent
The tables are turned in this activity: campers get to organize their own dream activities!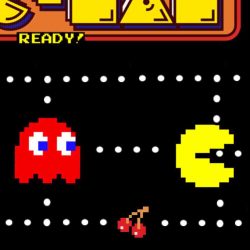 Retro Games Day
Play life-sized versions of your favorite classic arcade and digital games with your group
Battle of the Movies
At the Battle of the Movies, groups create their own short films to win the Funside Oscars!
Superheroes Day
Our favorite superheroes come to life though a series of themes stations
Quidditch Tournament
Play the magicians' and witches' favorite sport with us at this magical tournament!
Game Night
One of our longest running activities is a camp favorite in every session
Emoji Game
In the latest version of our Activity Night, you need your best knowledge of emojis to solve this riddle!
Battle of the Teams
In this game teams fight for points throughout the week to score the Funside Trophy
Lake Balaton
Central Europe's largest lake is just around the corner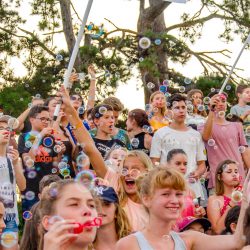 Camp Opening Ceremony
Our traditional camp opening kicks off every session
Campfire
Roast marshmallows and sing-along with us at the campfire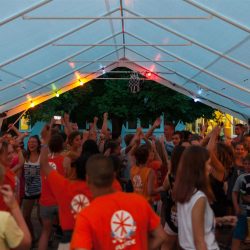 Teen Disco
Our open-air teen disco is a camp classic
Reversed Day
A special afternoon activity where you can try a new class, different from the ones you picked for the week!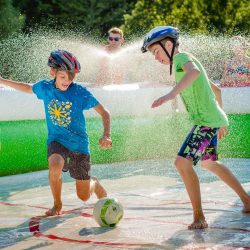 And many more…
There are different weekly themes and activities in each session!
Every weekly session features different free time activities: see the tables above for the detailed schedules. Funside reserves the rights to change any programs or schedules when necessary.
2019 is the Year of the Environment at Funside Balaton
Our aim for 2019 is to become more environment-conscious and increase awareness of environmental issues. During our summer camps, we meet up with 250 campers per week and we believe that days spent in our summer camps give a great opportunity to show an environment-friendly view of the world to all our participants.
That is why we are planning some changes in our camps in favor of increasing environmental awareness and we are curious about our campers' ideas too!
What our campers and their parents say
Watch our videos from previous years